BEIKA supplies corporate-clothing labelled as Hong & Mei, which is from Hong Kong. It's a smart and valued brand specifically designed for office ladies looking for timeless, functional classics. In-between sizes are available to cater to different body shapes.
They also provide various fashion collections from Sydney local designers. These collections are young, unique, on-trend and affordable.
Visit our store at MetCentre!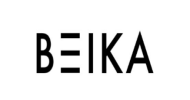 BEIKA FASHION Trading Hours
MONDAY - FRIDAY
8:00AM - 3:00PM
Shop at BEIKA Fashion at MetCentre