Beauty
How to Tie a Headscarf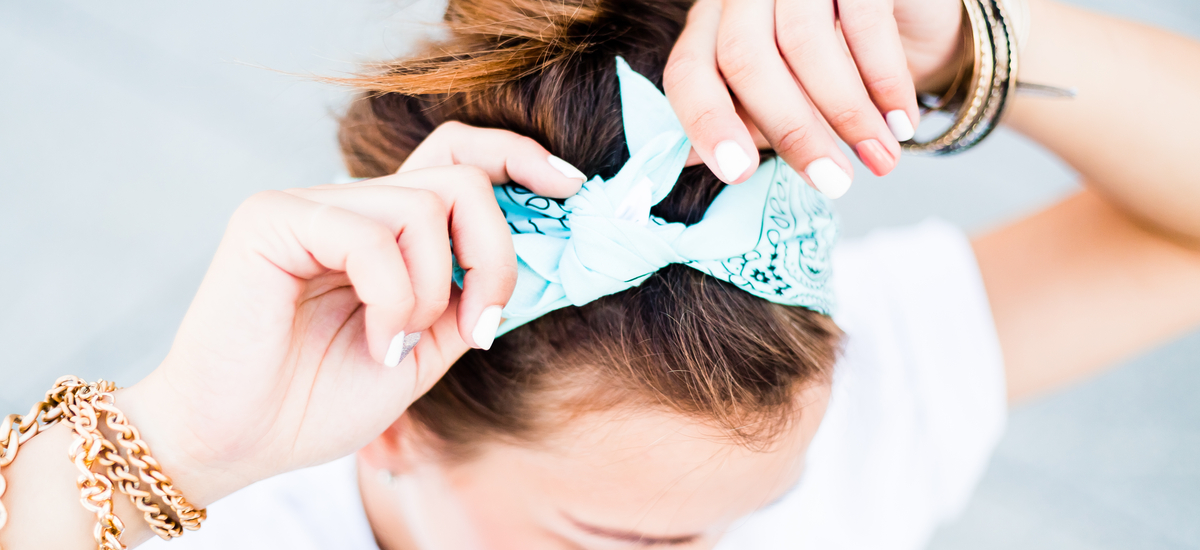 In the past few years, the beauty industry has actually cut us some slack with the trend of balayage, however there are still times when regrowth goes beyond a stylish ombre. Even for those who are able to maintain beautiful, natural locks, daily styling can occasionally be a real chore. Here's a great hair hack anyone can pull off with just a hair tie and some fabric. But before we get stuck into the styling, here are a few top tips about headscarves that you may not know.
You don't actually need a scarf!
A headscarf can be styled from any piece of fabric, and often bigger is better. A sarong, or even a tablecloth, can often make for a better turban than a traditional silk scarf.
Bang on
When your hair really isn't playing by the rules, or is in dire need of a wash, twisting it up under a headscarf means you only need to deal with your bangs! Pulling a few pieces out around your face will also add to the effortless, swept up look.
Mmm, donuts…
Part of what keeps your headscarf securely on your head is your thick bun, the chunkier the better. Grab a bun donut (or two) to help keep your scarf in place.
Confidence is key
This is a bold look, and when it's carried off with confidence you will be inundated with compliments wherever you go. Pair with winged eyeliner and some statement earrings to complete the look.
Here's your step-by-step guide to nailing the turban trend and eliminating regrowth regret. You'll need a hair tie, some bobby pins, a bun donut, and a large (min 60cm x 60cm) scarf, sarong or piece of fabric.
1) Sweep your hair into a bun on the top of your head. Add a bun donut for extra volume. If you would like to pull out a few pieces to frame your face, now is the time.
2) Fold your fabric into a triangle (one-fold, corner-to-corner), and hold by the long points. With your head pointed down, pull the fabric from the back of your head around to the front.
3) The top point of your triangle should be over your bun and hanging in the middle of your forehead
4) Tie your two long ends over the central point in one simple knot.
5) With you head up, gather all the fabric together in front of your face and twist it.
6) Once it's twisted into a long coil, wrap the material in a spiral around your knot.
7)When all the fabric is spiralled like a rose, tuck in the ends and you're done!
Watch our DYI video on Facebook for a few other ways of tying turbans and headscarves. The more you experiment, the better you will get. Couple with a pair of bold earrings and you're ready for anything!
INSPIRATION
Check this out