Food & Drink
BBQ Chicken Pho by Matt Sinclair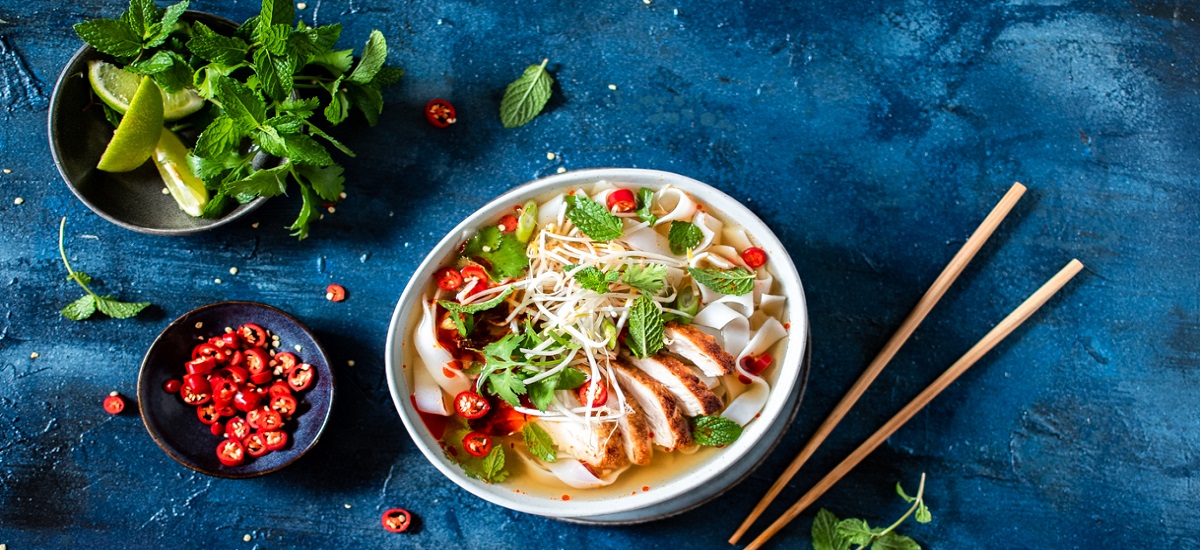 SERVES 4 | 10 MINS PREP TIME | 30 MINS COOK TIME
INGREDIENTS
1 barbecue roast chicken
1.5L cold water
4cm piece fresh ginger, sliced
2 star anise
1 cinnamon stick
3 tbsp light soy sauce
2 tbsp fish sauce
125g packet Pad Thai rice noodles
2 tbsp lime juice, extra for serving
1 cup fresh mint leaves
1 cup fresh coriander leaves
2 spring onions, thinly sliced
1 cup bean shoots, rinsed
4 birds eye chilli to serve
METHOD
1. Preheat oven to 200°C. Remove meat from barbecue chicken carcass and set aside.
2. Cut carcass into smaller pieces and place in an ovenproof dish. Roast in the oven for 20 minutes or until bones are golden brown and caramelised.
3. Transfer chicken bones into a large saucepan. Add water, ginger, star anise and cinnamon. Bring to a boil and simmer for 10 minutes. Add soy, fish sauce and lime juice. Strain stock through fine sieve. Discarding bones.
4. Cook noodles as per packet instruction. Divide between 4 serving bowls. Top with slices of cooked chicken. Fill each bowl with hot stock. Top with fresh herbs, bean shoots and chilli.
INSPIRATION
Check this out