Fresh Food
Meat Free (Monday) Dumplings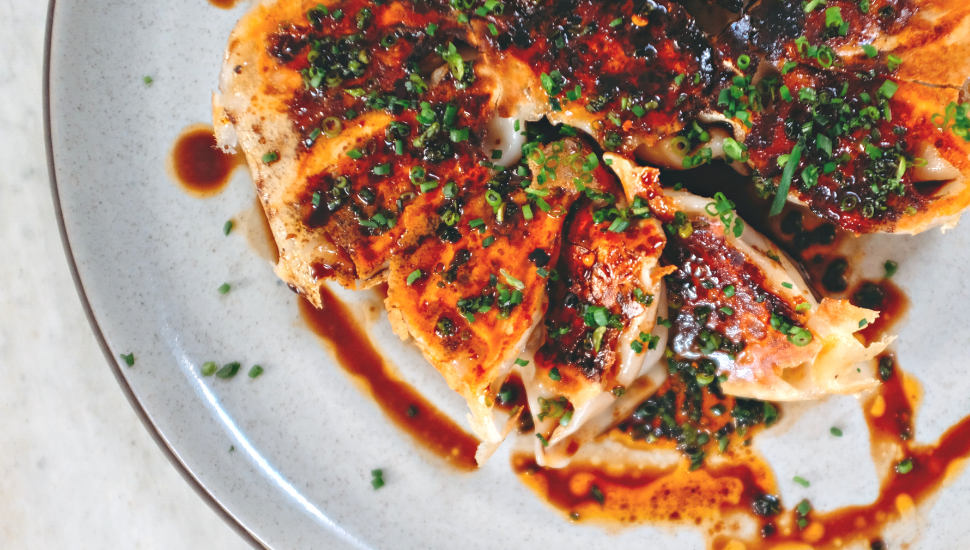 Take on Meat-Free Mondays with this delicious dumplings recipe


When International Dumpling Day falls on a Monday you know we are making Meat Free (Monday) Dumplings!
This super delicious and easy recipe requires less than 10 ingredients and can feed the entire fam... or just yourself! 😉
Ingredients 🛒
- 250g mushrooms cups
Want to mix it up? Go 50/50 with shiitake mushrooms
- 1 carrot
- 6 stalks of spring onions
- 1 pack wonton wrappers
- 4 cloves of garlic
- 1 tbsp of fresh or minced ginger
- 150g firm tofu
- 3 ½ tbsp sesame oil
- 2 tbsp soy sauce
- 2 tsp of chilli flakes or 1 tbsp of your favourite chilli sauce....
We suggest Laoganma Chili in Oil 😍
Add the ingredients to your shopping list and grab on your next trip to Woolworths!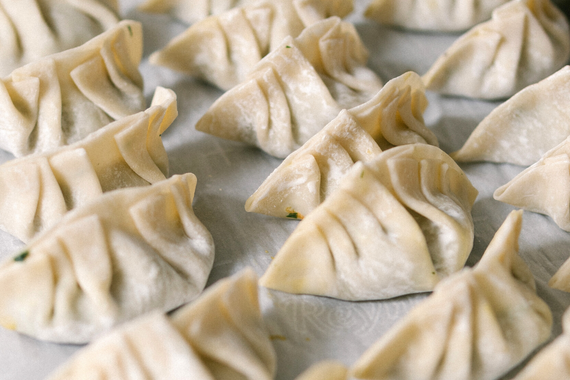 Method
STEP 1
Roughly chop the mushrooms, 4 stalks of spring onions, and 150 grams of firm tofu.
Add to food processor along with 1 grated carrot, 2-3 cloves of garlic, 1 tbsp minced ginger, 1 tbsp sesame oil and ½ tbsp of soy sauce.
Blend it up!
STEP 2
Heat 1 tbsp of sesame oil in a frying pan on medium heat and add your meat free mince mixture. Fry for 5 minutes and removed from heat.
STEP 3
Place 1 wonton wrapper on a clean work surface. Place 1½ tsp of the mixture in the centre of the wrapper. Brush edges with a little water. Bring corners together to enclose the filling and pinch the edges together to seal. Repeat with the remaining wonton wrappers and mince mixture.
STEP 4
Heat 1 tbsp oil in a large non-stick frying pan over medium-high heat. Arrange half the dumplings over the base of the pan and fry until golden brown on one side. Pour over 1/3 cup (80ml) water. Cover and cook for 5 mins or until the dumplings are tender and cooked through. Uncover and increase heat to high. Cook for 2-3 mins or until water evaporates. Transfer the dumplings to a large serving plate. Repeat with the remaining oil and remaining dumplings.
STEP 5
Heat 1 tbsp oil, 1 tbsp of chilli oil (or 2 tsp of chilli flakes), 2 stalks of spring onions, 1 clove of minced garlic and 1 tbsp of soy sauce in a frying pan for 2 minutes.
Pour over the dumplings and Voilà!
Grab your ingredients from Woolworths and enjoy these Meat Free (Monday) Dumplings any day of the week! 🥟
INSPIRATION
Check this out