Fashion
Four T-Shirts That Tried to Change History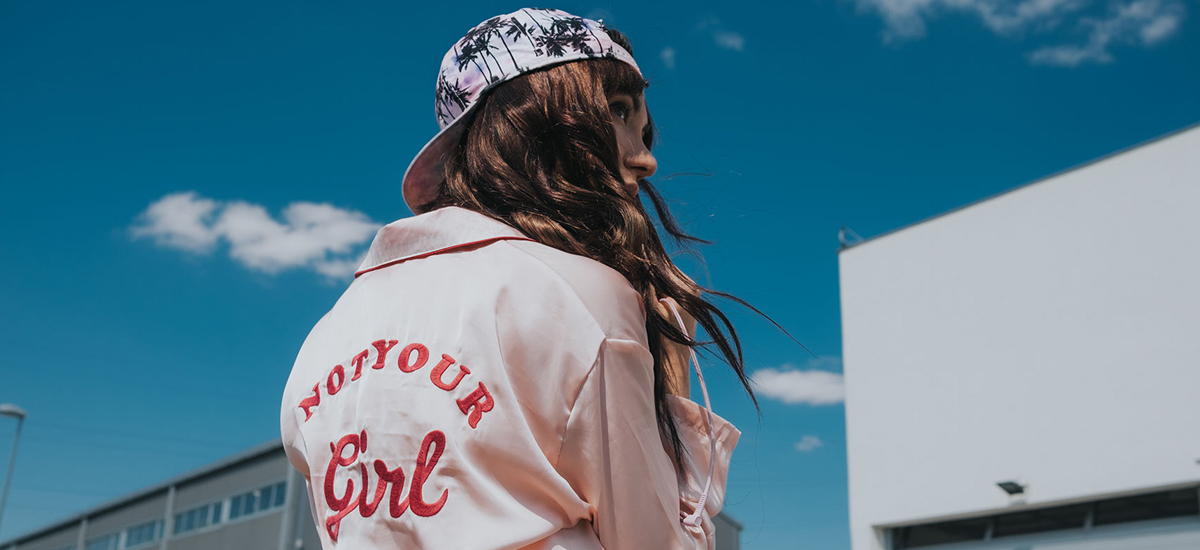 If it's bold, it's bound to come back around. As far back as the 1960s, slogan tees were shouting messages that would otherwise go unnoticed. This trend is still going strong today, with people trying to fix injustices with fashion choices. But how did it come about?

Vivienne Westwood 'Destroy', 1970
Vivienne Westwood went for shock tactics back in the 1970s. At the time, her partner called this Destroy tee "the ultimate punk-rock t-shirt". Not satisfied with just chopping off sleeves or using safety pin fastenings as other punks did, Westwood saw the tee as a clean slate, prime for political canvassing. Her boutique shop sold t-shirts so controversial that a shop assistant was arrested for wearing one in public.

Katherine Hamnett, '58% Don't Want Pershing', 1984
Another Brit, fashion designer Katherine Hamnett, catapulted slogan tees to the mainstream in 1984 with this tee. When Katherine met Prime Minister Margaret Thatcher, she unzipped her jacket to reveal a controversial anti-nuclear statement on her t-shirt beneath. The photo ended up on the front page of the news the next day. Legend has it that this was one of the few times in her career that the Iron Lady seemed thrown off balance.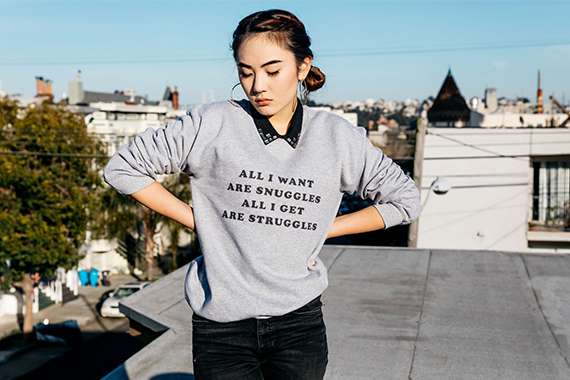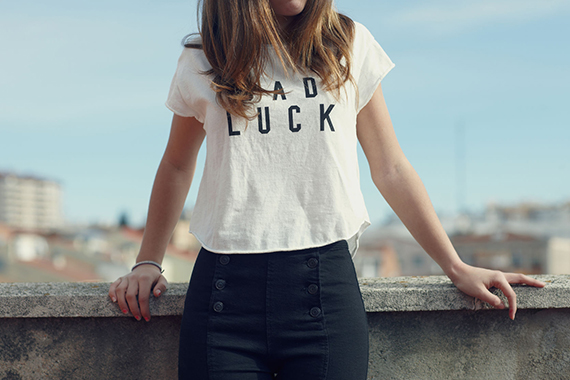 Henry Holland, 'Cause Me Pain, Hedi Slimane', 2006
Not all slogan tees have been so hard hitting. Henry Holland wanted to poke fun at the fashion industry when he revived the slogan tee in 2006. Acknowledging that Hamnett's had more of an ethical focus, he twisted the trend: "Mine are much more a bit of fun, a bit tongue-in-cheek and a way for the fashion industry to laugh at itself." They've been reincarnated again in recent years with some popular slogans like these; 'Let's breed Bella Hadid', 'Give us a toss Karlie Kloss' and 'I'm yours for a tenner Kendall Jenner'.
ELLE and Whistles, 'This is what a feminist looks like', 2014
With the return of mainstream feminism in the 2000s, ELLE and Whistles collaborated on
this hugely popular tee.
It became a controversial tee in its own right, however, when it was discovered the manufacturing was happening in sweatshops. Dior's
'We Should All Be Feminists'
tee of 2016 got similar attention for its £490 price tag (a portion of which was later donated to charity). Despite their difficulties, both tees got widespread publicity for their zeitgeist message.
Slogan tees today
These tees by ELLE and Dior's marked a revival for female empowerment slogans. Celebs like J-Lo, Bella Hadid, Emily Ratajkowski have all made empowering style statements
recently.
The trend for controversial tees isn't going anywhere yet. What would your tee say?
INSPIRATION
Check this out